Tricia EVY caribbean jazz
February 3, 2022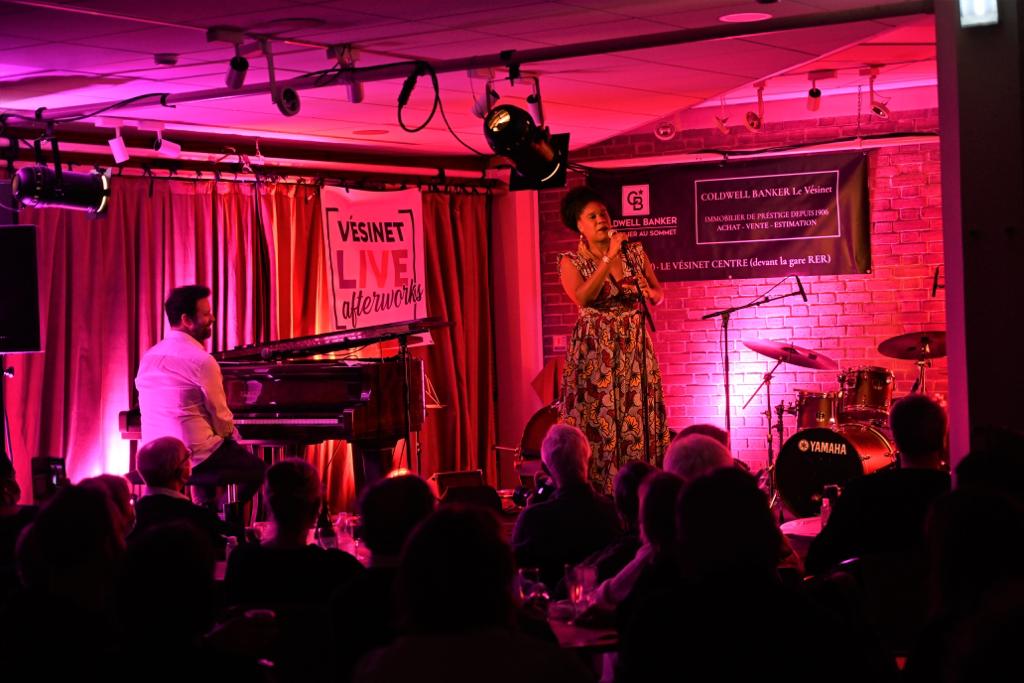 Full house with Tricia EVY and her quartet

Last Thursday, VLA played to a full house for Tricia Evy's concert. The hall in the theater's foyer came alive with the rhythms of the biguine and traditional songs from the West Indies rearranged by Tricia and her talented pianist David Fackeure, with whom she enjoys a superb complicity.

A real moment of shared happiness, in a Creole atmosphere, present even in the sunny dishes offered by our partner for the evening, Créoline*, and accompanied by wines carefully chosen by Aristid's Cave.
The public was sensitive to the generosity of this artist who shared her story and her immense talent. Not hesitating to make the audience sing, Tricia Evy offered an evening full of generosity and complicity. We ask for more!

Thanks again to our partner Coldwell Banker du Vésinet represented by Gilles Baudrier and to the whole team of the Théâtre du Vésinet for their support and without whom this beautiful evening could not have taken place.
Next appointment on Thursday March 10th with saxophonist Pierrick Pedron, jazz artist of the year 2021, who with his quartet will take us on a trip to New York.