The return of the prodigal son !
Thursday, December 8, 2022 at 7:45 pm
Jacky Terrasson is undoubtedly an international jazz star : regularly invited in Asia, Europe or the United States, present in the biggest jazz festivals, he comes back to where he grew up, here in the Boucle de Seine.

 
In the interview he gave us, Jacky Terrasson first asked about the piano he was going to play on: here, as part of our Afterworks, he was offered a Pleyel. Attentive to the materiality of the instrument, the concert is also an opportunity for him to meet an instrument, a duet that sometimes borders on a duel, since the relationship is so physical. Terrasson insists on the materiality of each instrument, its singularity: it is a question of extracting a sound grain from it, of making all the nuances vibrate.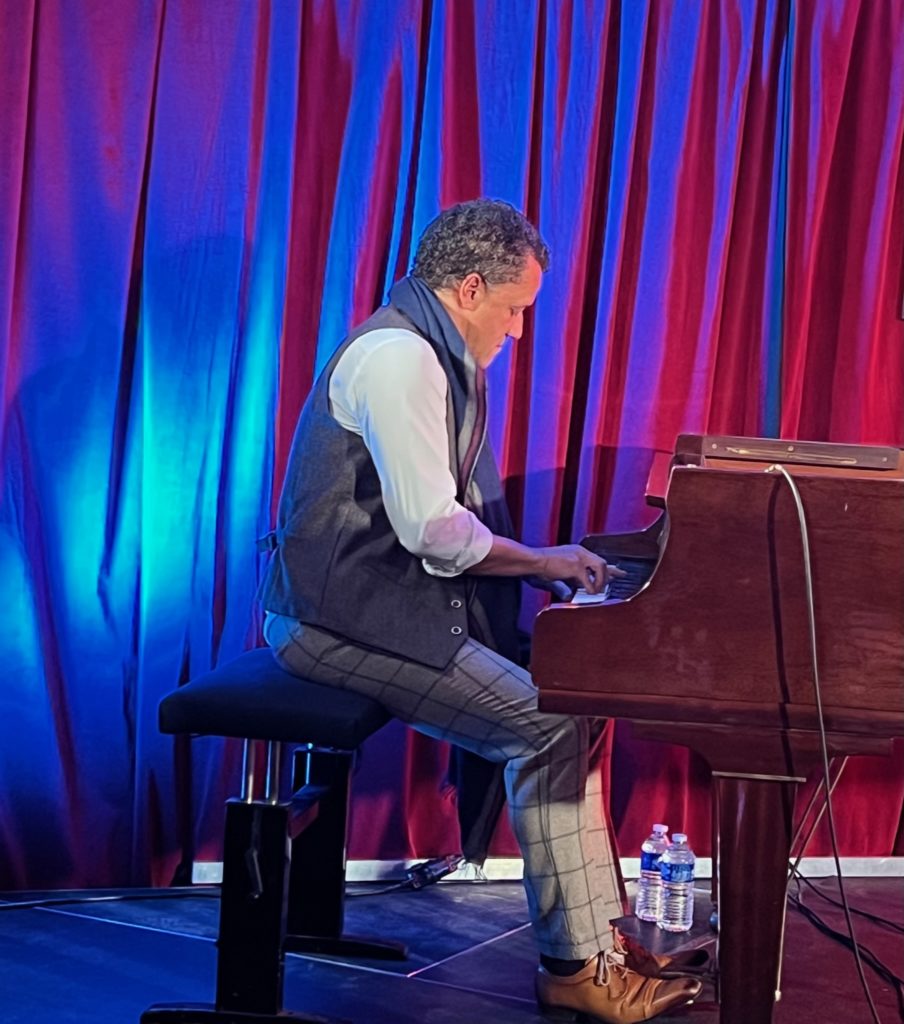 As for the program, Terrasson, with his trio, composed of Lukmil Perez on drums and Géraud Portal on double bass, will perform a large part of his latest opus, 53, a celebration of his 53rd birthday and of 30 years of career. They will also propose standards, as well as new compositions, which are nourished by numerous "citations" from the repertoire. As the foundation of his musical explorations, the citations "are less improvised than imposed, they spring forth". In the course of these rereadings of the repertoire, Jacky Terrasson's great melodic sensitivity blossoms, in arrangements crossed by a tender lyricism, never excessive, always intimately present. It is this sensitive presence that makes Terrasson's music a true enchantment.