Daniel Zimmermann Quartet
Thursday, November 10 2022
THE MAN WITH CABBAGE HEAD
Variations on the music of Serge Gainsbourg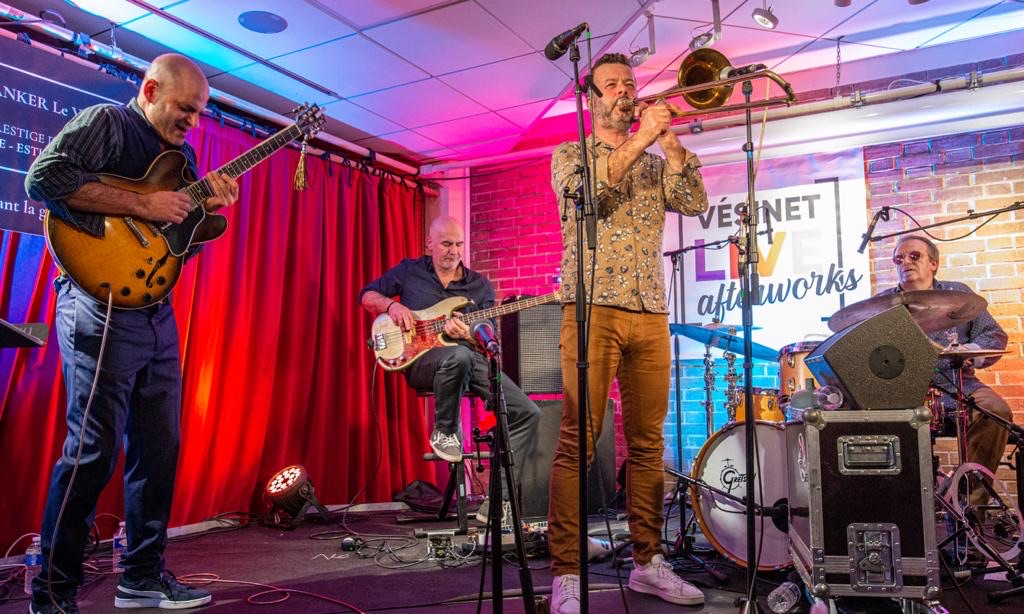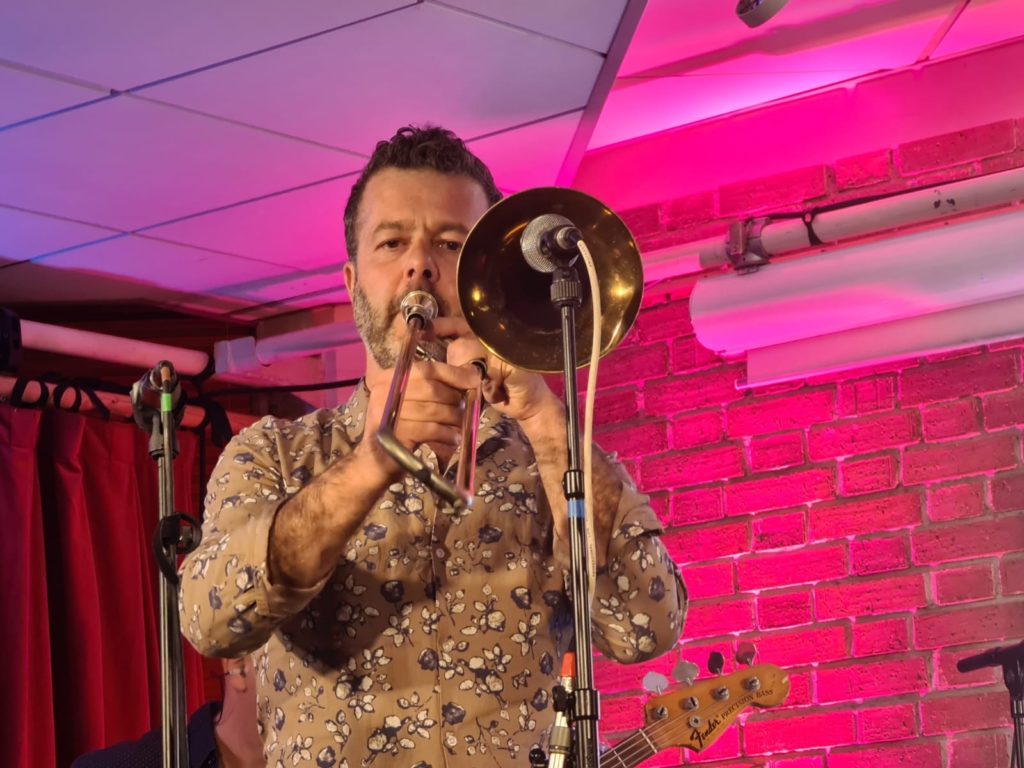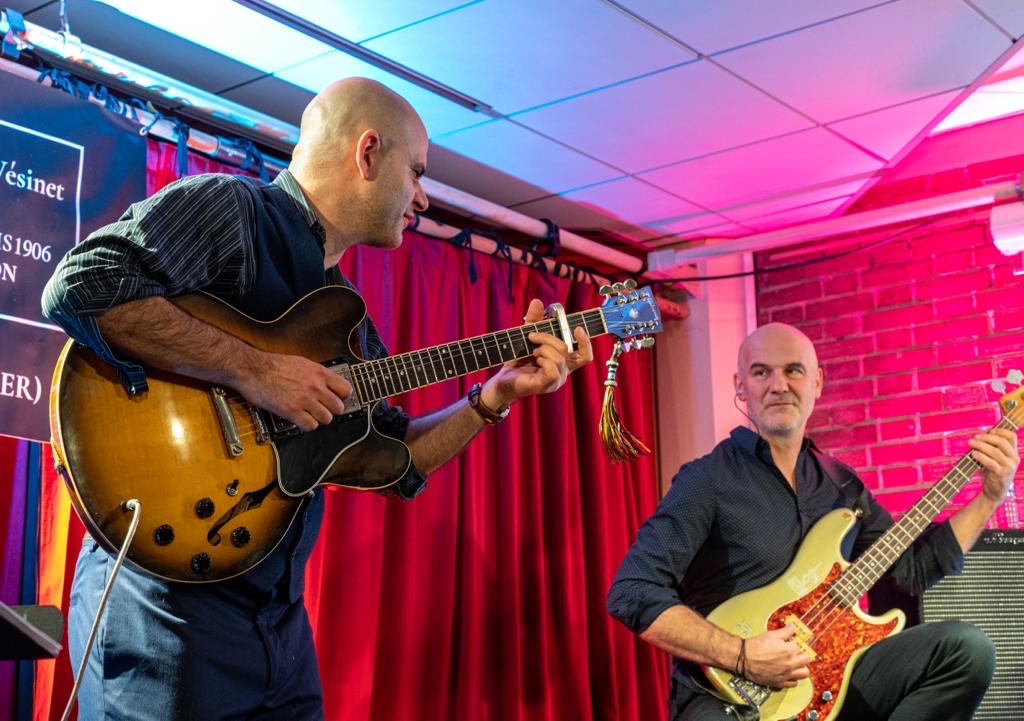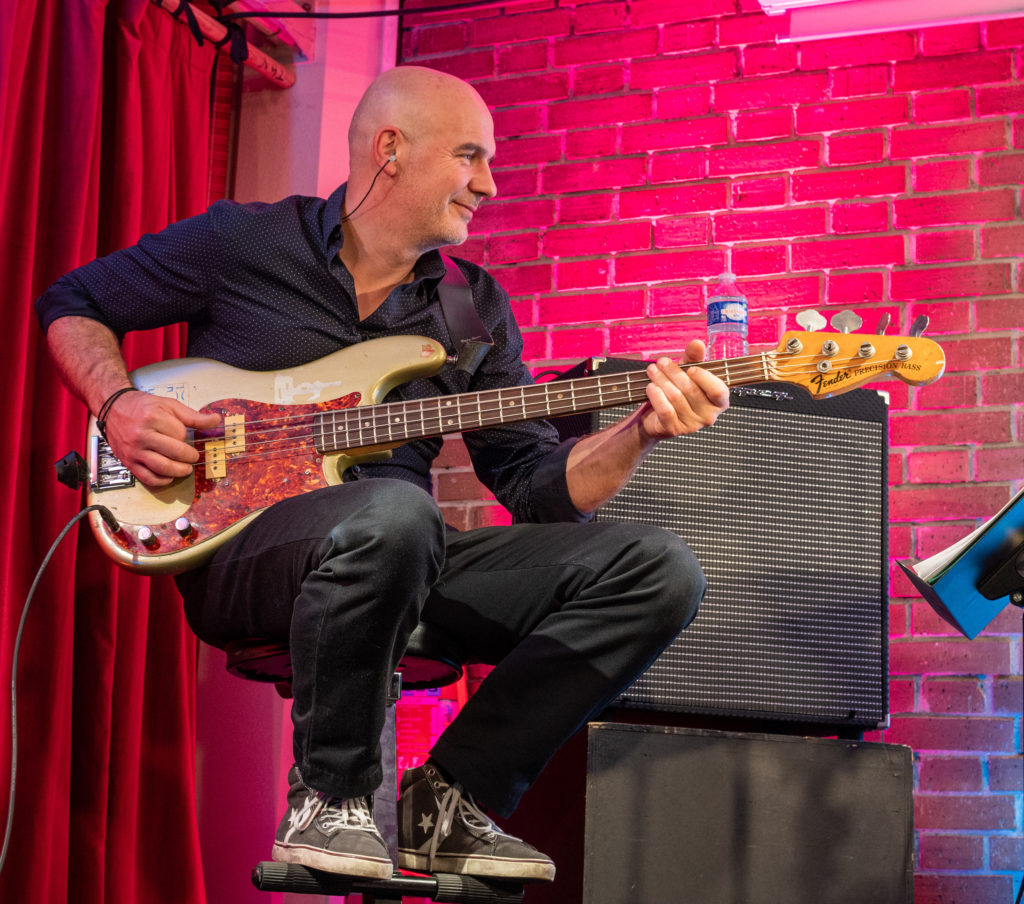 Do you know how to plant cabbages the way Gainsbourg did?
The « not to be missed » trombonist of the French scene for 20 years, Daniel Zimmermann lands in Le Vésinet with a very personal rereading of Serge Gainsbourg's work, together with the musicians of his multi-awarded album "Montagnes Russes ", Pierre Durand on guitar, Jérôme Regard on bass, Julien Charlet on drums.
Lively, playful, moving, the new album they are previewing, L'homme à tête de chou in Uruguay, combines offbeat arrangements and the creation of new pieces. Concentrated around the Gainsbourg of before Gainsbarre, the most creative from the point of view of the melodies, the four strong heads associate the raw energy of the rock with the creative and spirited freedom of jazz. From Bonnie & Clyde stranded in the Sahel to Comic Strip azimuthé, from Amours perdues poignantes to Machins choses langoureux, from New York USA to Melody Nelson as if suspended above relentless grooves, they multiply the winks to the master to better divert themselves from him, with irreverence and malice.
In the words of the composer/performer, it is not a question of rearranging pieces, but rather of "finding elements of the original composition" in a groovy version. The melodic parts are worked and adapted for the trombone which becomes a song. Daniel Zimmermann says "he took the melodies elsewhere, the harmonies elsewhere". Based on this work of composition and rewriting, and on a long common history, the group leaves a large place to improvisation, considering each concert as "a jazz laboratory", and Daniel Zimmermann adds:
"The spark is born from the unexpected, from surprise, from spontaneity".
So, are you ready for the jazz experience?
Daniel Zimmermann : trombone, Mathias Allamane : bass Julien Charlet : drums